Home And Office Cleaning Service
Pro Cleaning Means More Leisure Time
High Professional Goals - We at Dallas Carpet Cleaning (AKA: UCM Carpet Cleaning Dallas) are devoted to your complete satisfaction. Nothing less.
Dallas Carpet Cleaning is a licensed and insured provider of Home and Office Cleaning Services.
We believe in providing our clients the best value for their money and maintain a high level of service.
By keeping your home clean by our professional service you will gain a richer, happier lifestyle. Spend less time on cleaning chores and more time with your family and friends.
With our great prices and offers on all of our services. You can now spend less money on the right service you need. It could be carpet cleaning, air duct cleaning or refinishing your bedroom wood floors. Call our office for unique offers on these services and more.
We Care About Our Customers
You as our client will get full VIP service on any cleaning you choose and we stand behind this declaration and will be calling you a day after your cleaning session to get feedback and tackle any problem you might have.
Contact UCM Carpet Cleaning Dallas Today
Call us at or toll free for a free estimate for all your cleaning and maintenance demands - it's all about providing a better service for you.

Call or fill out our form to
SAVE $15
immediately off your total bill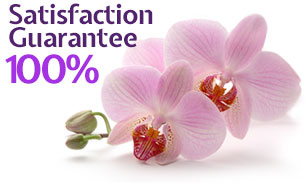 We aim to maintain customers
Our first and foremost goal is to do the job to your standards and to keep you coming back for regular cleanings. If you feel that our technicians did not live up to our high standards, please let us know and we will do the best to remedy the situation, either by returning your money or by redoing the job at no cost to you.
Call us now to receive a free estimate on all your cleaning and maintenance requirements